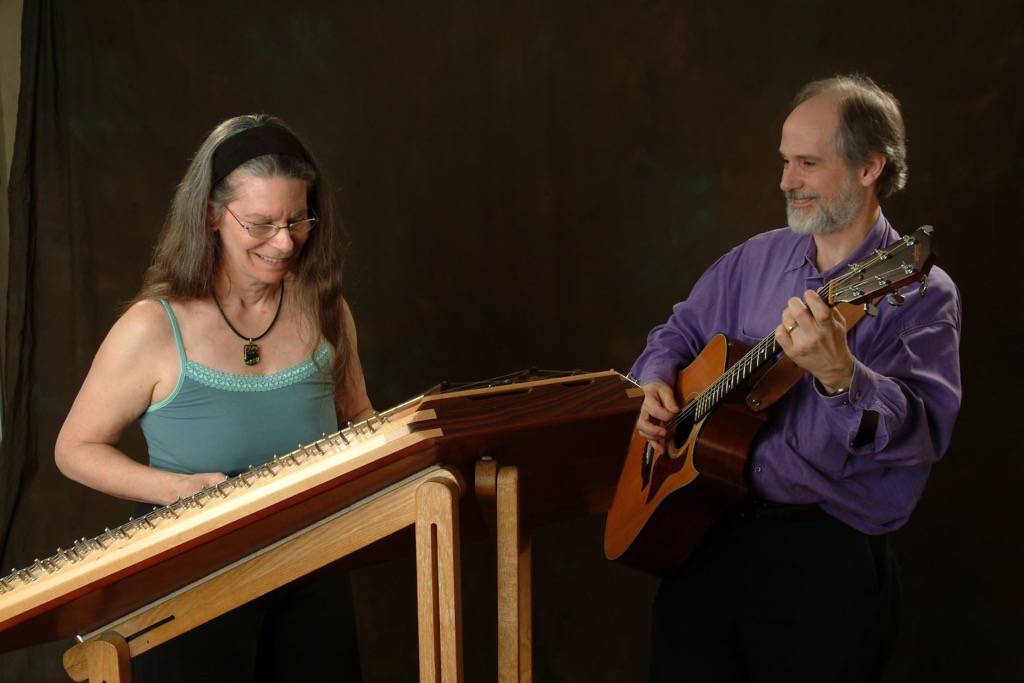 Constellation is the exciting musical duo of Eric Thomas and Helen Wolfson.

Eric is a singer/songwriter/guitarist. Helen plays the hammered dulcimer. Eric's influences are predominantly Rock 'n Roll and Rhythm 'n Blues, heavily seasoned with a number of other popular musical genres including Old Time/Bluegrass, Country, and Blues. Helen's influences range from classical to Celtic to popular. Their blended style is as engaging as it is unusual.

A typical performance includes a wide range of music: duets and solos; instrumentals and vocals; original and cover material. Their distinctive treatment of cover material surprises and delights audiences.

Their original work includes lyrical and catchy instrumentals, topical songs, and ballads. Eric's very own genre, which he calls "Occupational Angst Music," is a humorous treatment of life in corporate America. From the blues on the hammered dulcimer through high-energy instrumentals to a string-bending guitar leads played against folk and Celtic standards, Constellation covers a lot of ground!